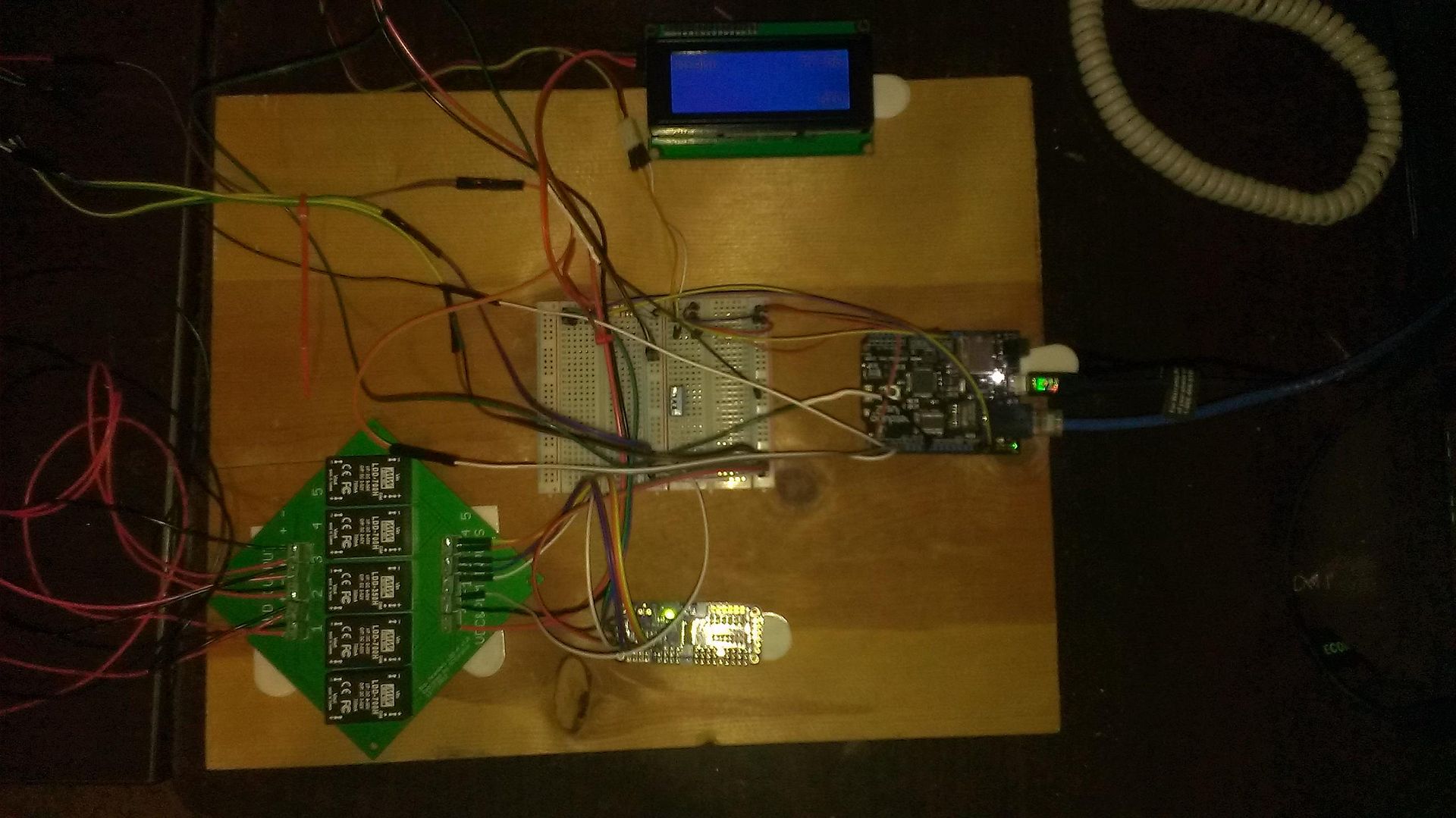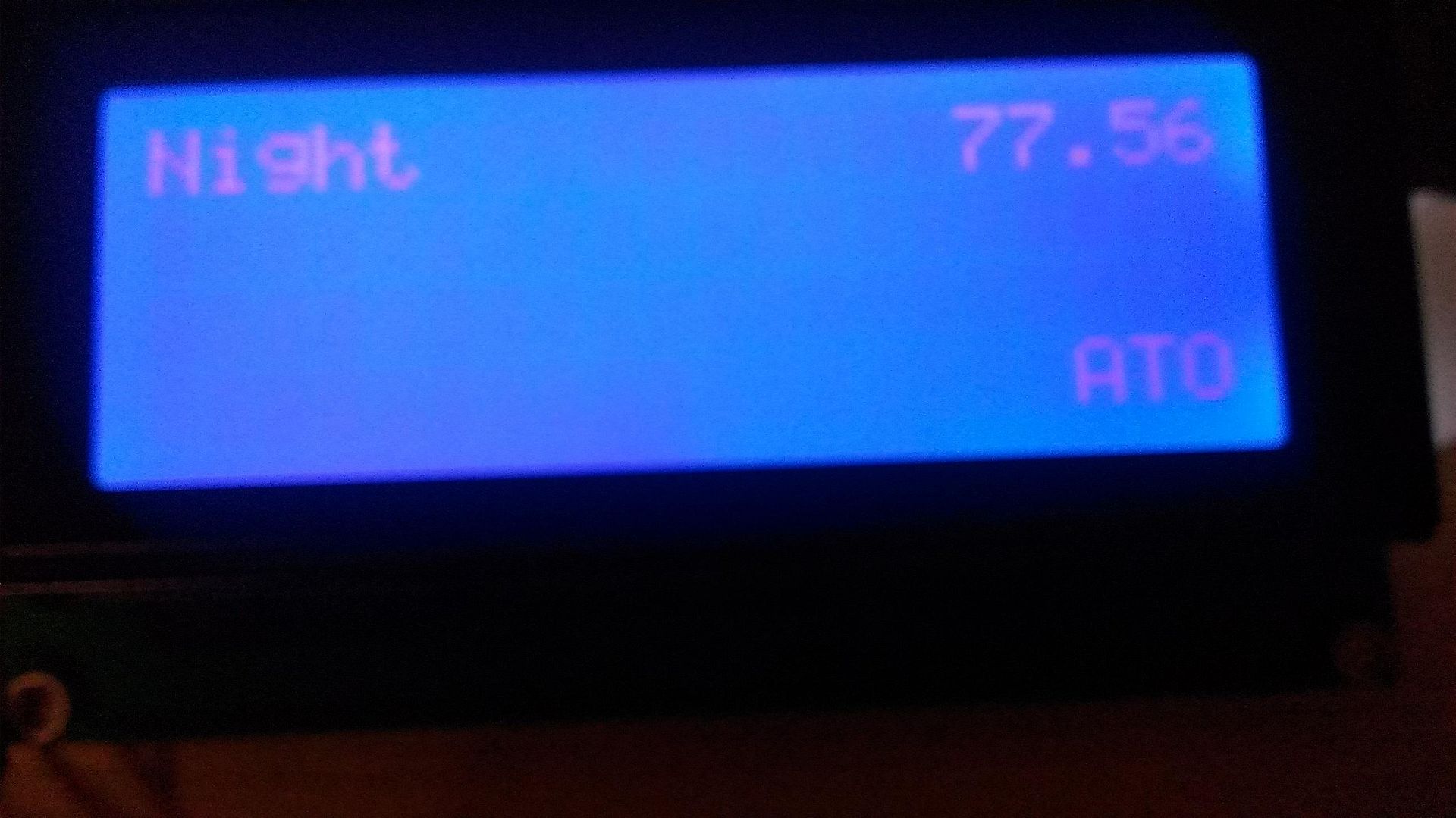 LCD is functioning and useful, shows 'ATO' when the ATO is running, mode, (currently "Night") and Temp (77.56).
Used some command strips to pin everything down to a board for prototyping. Turns out turning the power supply for the LED's on and off wreaks havoc on my i2c communication. Tossing pauses all over to try to get things straitened out, but using i2c for two devices across 10 threads is getting interesting.
Logging temp every 30 min or so to reefin.net will get a few more items added to logging and get the logging routine straitened out. I think I'll log the status of the system (OK- Night Mode) Fairly frequently (15 min), then have a series of parameters that I only log once a day unless they get out of a 'normal' state (temp/pH/salinity) and then ones that get updated everytime they change (relay status, "System" status).