Here's my first project with a Netduino Plus. It's now nailed(!) to my office computer desk, and tells me the time and weather forecast.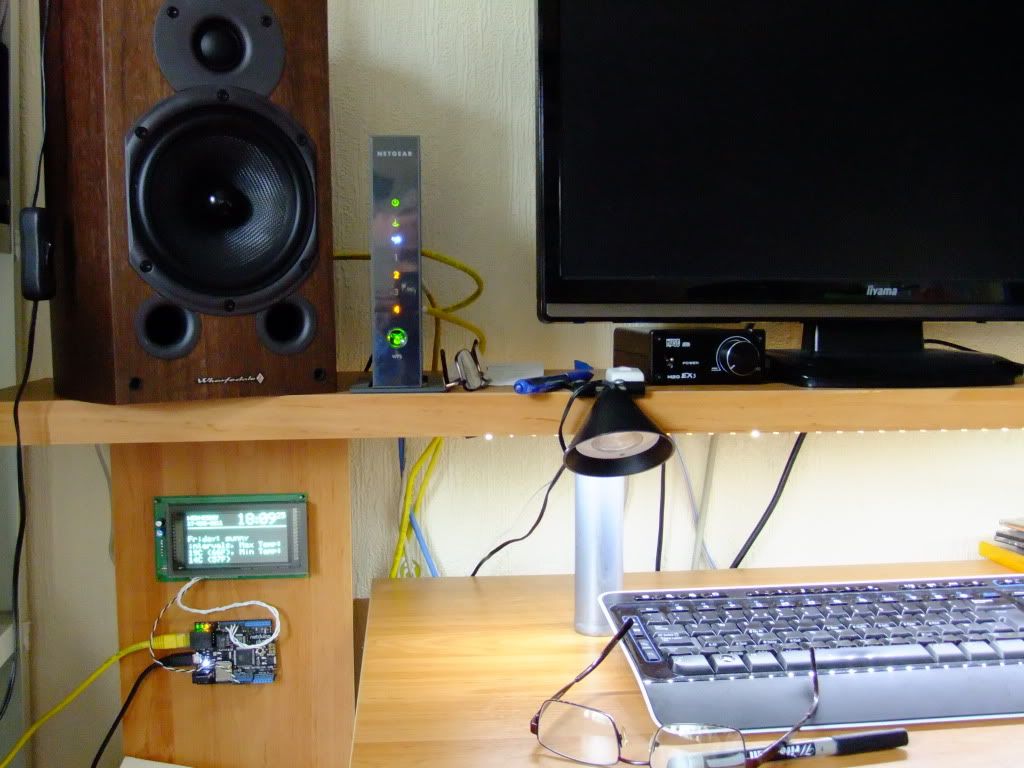 It gets the time from an SNTP time server, adjusts it for Summer / Winter times, reads the 3-day weather forecast from the an RSS news feed on the BBC website, and displays it on a Itron GU126x64 Vacuum Flourescent Display module.
To save memory, the RSS reader uses the Windows Sockets library, rather than the HTTP library, and processes the XML data itself, one character at a time.
I've attached the code below. It's my first Netduino project, so don't expect perfection! If you want to reuse the SNTP code, and are not in the UK, you will need to change the calculation for the start and end of British Summer Time, and also the summer/winter time offset. The RSS feed is currently set to display the 3 day forecast for Manchester, UK, but it can be changed to display your own weather, news, or any other RSS feed.
There is a Youtube video of it in action
Here
. The flickering is an artifact of the camera, and cannot be seen normally.