Hello!
I wanted to write here and announce that we have updated our duinoCase commercial/industrial enclosures to now fully support the Netduino 3 Ethernet, and Netduino 3 Wifi boards.
Both of these enclosures are based on our standard Universal v3 design, made of rugged 18 gauge steel tops and bottom trays, with removable front and rear panels. The bottom trays are drilled for wall hanging, support our optional DIN Rail Mount Kit, or can be used with the included rubber feet. http://www.duinocase...ino-3-ethernet/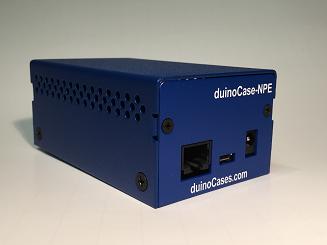 The duinoCase-NPE is specifically designed to hold the Netduino 3 Ethernet, and has front and rear steel panels.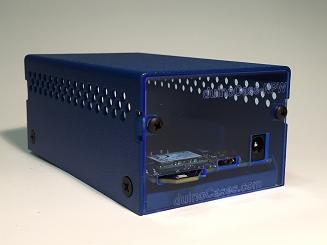 The duinoCase-NPW is specifically designed for the Netduino 3 Wifi, and has a steel rear panel and a fluorescent blue acrylic front panel that is radio frequency transparent. http://www.duinocase...etduino-3-wifi/
Both enclosures can also support our optional rear panels that we provide, and any of the optional acrylic panels that we provide allowing you to fully customize the enclosure for your project. We're also adding a fully custom laser cutting service to cut your design into any of the optional acrylic panels.
Let us know what you think ... what features you want ... we also provide these to commercial customers fully customized.
Scott